CLOSED click here to view results!
I can tell you my favorite member is Tiffany, but who is your favorite member? We would love to know!
Here are the members, and why fans love them, each member is unique and fans from all over the world love them based on their personality. Let's Start with Tiffany because she is my fave member!
TIFFANY
Tiffany in 2007. Tiffany actually had long hair, before shooting the into the new world MV! So Cute and Fresh!
Tiffany considered the most popular member in 2007, but now YoonA is probably the most popular, but that's in Korea not worldwide. I love Tiffany because she is very kind and care about her girls of SNSD, that's how she got the nick name T-Manager. She is also considered for having the best
eye-smile!
VOTE
HERE
FOR TIFFANY!
HYOYEON
Hyoyeon in 2007 the fierce girl with blonde locks.
Moving on to the EU's most popular member, Hyoyeon! The Dancing Queen, full of Energy, and always so kind hearted. She charms with her moves and funny expressions when she is shocked or WOWed, this is Hyo Unnie every one!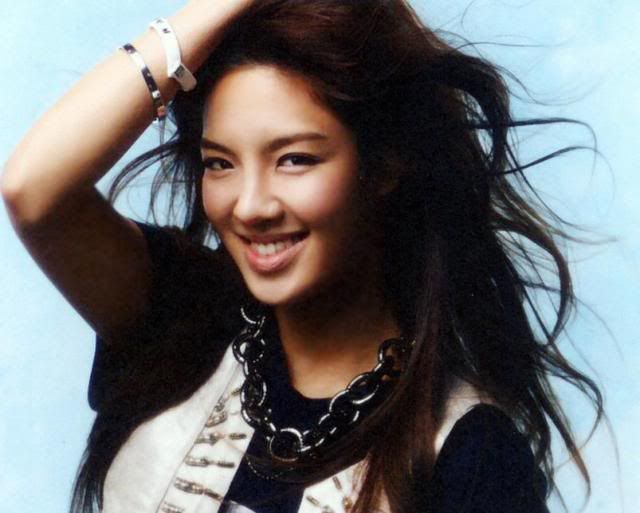 VOTE
HERE
FOR HYOYEON!
JESSICA
Sica having natural look before debut!


Sica, the Ice princess, the cold one, the violent one, which makes us all laugh, but she has gained many fans with her hidden charming smiles, sexiness, and blow out cheeks. She is also popular for her fashion taste and is considered as and Fashion Idol by SONE's. She is also known the member that suit mostly blonde hair! That's our Ice Princess!



VOTE HERE FOR JESSICA!
SUNNY
Sunny the cute princess and if you look up 'Aegyo' Sunny's picture would defiantly come up! She is known as one of the short member (alongside with Taeyeon), in the group. Besides her fears for firework, she is one of the toughest and bravest girl in SNSD! This is Sunshine Girl!
VOTE HERE FOR SUNNY!
TAEYEON
Which fool wouldn't know that Taeyeon is the leader of top Asian Girl Group SNSD?! Well me... well at least a year ago, keke! This Taeng the dorky kid leader, and amazing singing voice. She has charmed all sones with her dorkyness and sometimes very flirtatiousness towards Tiffany, is no wonder why she has the largest fan website! This Queen of OST songs, Kid Leader!
VOTE HERE FOR TAEYEON!
YURI
From a cute black haired girl to a sexy blondie, this Yuri the black bearl! Fans can't get enough of her charming dance and funny moves. She is also well known for abs, which she showed of during the 1st Japan Concert. And if you ever catch her sleeping you laugh out loud as she will have her tongue out like a cute puppy!
VOTE HERE FOR YURI!
SEOHYUN
Seohyun the youngest and most healthiest (Junk food hater!) member of Girls' generation! This SeoBaby is known for her innocent and baby like angel. She is also often mention as an angel! But now SONE's around the world are praising her as SeoLady, as she is more matured and grown up lady than she was back 2 yrs ago. Give it up for Maknae!
VOTE HERE FOR SEOHYUN!
YOONA
Yoona, the face of SNSD, many celebrities ideal type and Queen of Acting. She is known as an alligator because of her wide mouth open when laughing. Maybe she is the prettiest member, considered by many, but she is in fact very boyish in her fashion styles! This is our Flower, Im YoonA, the strong deer!
VOTE HERE FOR YOONA!
SOOYOUNG
SooYoung the Queen of Food! And definitely the hottest long legs! SooYoung might seem all brave, but in fact she is the one who will be crying first if she were to be in haunted house! SooYoung is the one most experienced in the Japanese music industry, in fact she even was in a duet called 'Route O' before she debuted as 'Girls' generation'. SooYoung is also good at imitating others! Just search SooYoung imitating!
VOTE HERE FOR SOOYOUNG!
VOTE HERE FOR YOUR FAVORITE SNSD MEMBER!